Landscape Company in Livingston NJ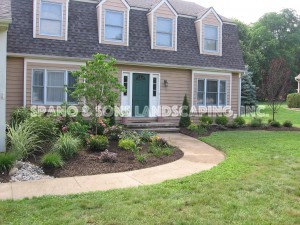 Spano and Sons is a landscape company in Livingston NJ specializing in brick pavers, landscaping design, installation, excavation, and snow removal since 1985. We take pride in providing our customers with 5 star service in brick pavers, hardscapes, retaining walls, drainage systems, curbing, driveways, masonry, patio and steps.
Paver Installation in Livingston NJ
No job is too small or big for paver installation in livingston nj we do it all! If you have a vision and can dream it, we can create it. We are committed to designing excellent landscapes which will grow and beautify year by year.
Paver Patio in Livingston NJ
If you need a paver patio in livingston nj, then Spano and Sons is the company you should be calling! Customer satisfaction is our number one priority. With all of our great reviews and referrals we have built an amazing reputation in Central and North Jersey over the past 35 years.
Call 908-245-1882 for a free, no-obligation estimate.